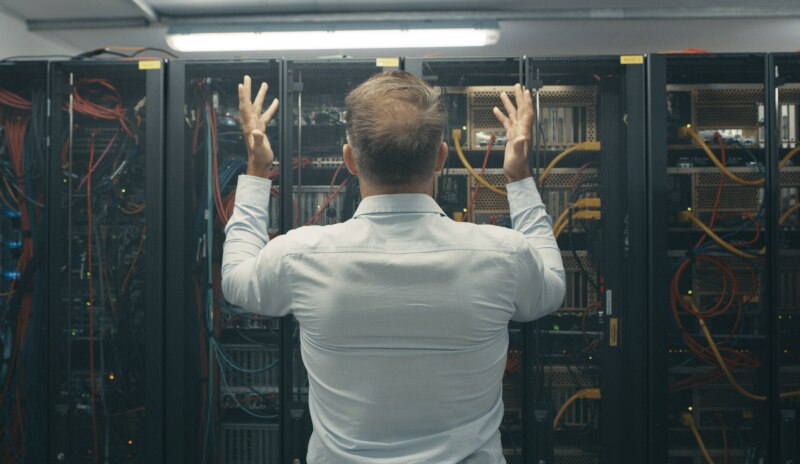 Technology Replacement Costs During Inflationary Times
by Jon Pullin, Technical Consultant
June 7, 2022
Upon receipt of a new assignment, we're often asked to determine the like kind and quality replacement cost of affected computer equipment and network devices.  During a non-volatile period, replacement costs tend to remain fairly consistent from month to month, with costs decreasing as new technology comes online.  As an example, the first microwave oven was sold by Raytheon in 1967 at a cost of $495.00 ($4,284 in 2022 dollars), but now more feature-rich systems can be purchased for $100.00 or less.  However, we've observed near-daily cost fluctuations for most of 2022 due to supply chain/logistical delays, a "chip shortage" which originated due to a slowdown in rare earth metal extraction and drops in production output, and more recently, due to high inflation and high fuel costs affecting end-point delivery. 
At least, that's the reason vendors cite as costs have increased substantially. 
Local vendors will generally apply a mark-up in costs presented to an insured for material expenses, in addition to installation/configuration labor costs.  Recently, we received an "updated estimate" from a vendor after an initial quote was utilized by Loss Solutions Group to generate a report which determined the fair and reasonable cost for like kind and quality units.  The loss was largely focused upon network switches that were no longer supported by the equipment manufacturer, and our analysis determined that the proposed replacement costs were within reason.  The insured hadn't ordered the equipment and the vendor's revised costs were 45 percent higher than six months previously when we delivered our report to the carrier.  We queried the vendor regarding the cost increase and were told "everything's more expensive now".  However, a search across national equipment-supply vendors indicated an increase consummate with the current inflation rate of approximately 8.5 percent.  After sharing our research of the same equipment at lower costs, the vendor decreased their prices accordingly.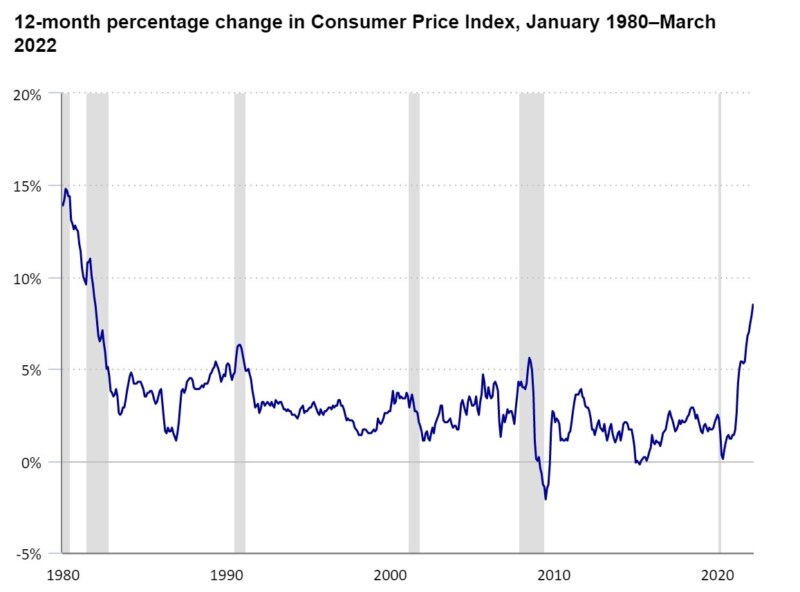 Source: U.S. Bureau of Labor Services
Another recent example was focused upon a "rental server" utilized by an insured while a replacement unit was on order.  The information technology (IT) vendor, who rented the insured the temporary unit stated that "supply chain issues were causing significant delays".  We reviewed the technical specifications of the original unit, which was utilized as an Exchange (email) server and damaged during a water exposure event, and calculated the cost for a like kind and quality replacement.  Our research was then presented to the insured as well as the assisting IT vendor, along with links to other suppliers (HP and Dell) with three-day delivery estimates.  We also provided an alternative cost to host the insured's email services via the cloud.  Ultimately, the insured elected to utilize the services of a different IT vendor and was returned to a pre-loss condition within four days of our assignment of the matter.  
While the past few years have certainly presented challenges relating to labor and material costs incurred by…well, nearly everyone, due diligence can help prevent excessive vendor markups and price gouging.  Loss Solutions Group will continue to assist carriers, and their policy holders, in navigating through the mundane, and the turbulent years. Contact one of our experts or engineers for assistance. We'll get through this together. 
Please contact Jon Pullin, Technical Consultant, with questions or to discuss claims involving Information Technology Equipment at 866.899.8756 ext. 727 or jpullin@losssolutionsgroup.com.