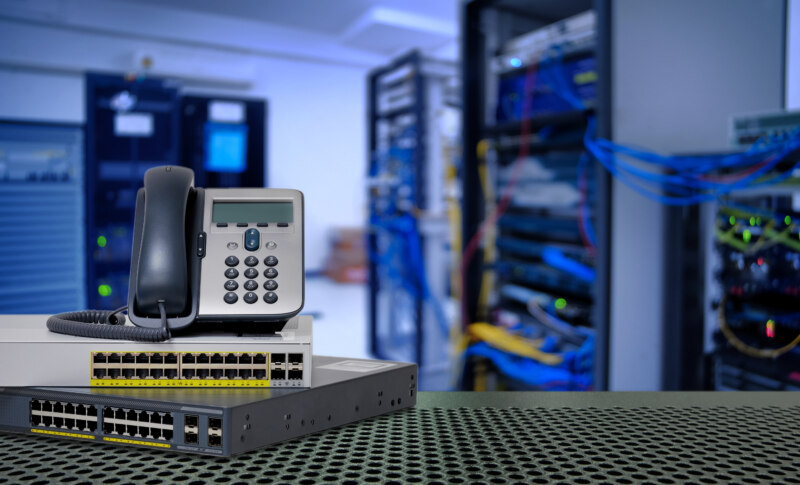 Hello? Hello? Are you there? 
by Chad Campbell, Managing Technical Consultant
August 26, 2020
Telephone systems are particularly susceptible to storm related damages. Not only do these systems have vulnerable incoming power lines, they also have multiple incoming and outgoing communication lines which can be affected by lightning, power anomalies, and wind related damages. These incoming communication and power lines provide a direct path to the telecommunication system's central processing unit (CPU) or into the network in which the system is installed. Lightning tends to couple inductively along long lines, damaging components at their termination points (telephone handsets, telephone system main cabinets, network switches, etc.). Ungraceful shutdowns, such as those caused by power anomalies, can cause significant damage requiring repairs or at times replacement of the entire system.
Our experts can assist you in determining the root cause of failure whether it be from a lightning strike, electrical anomaly, water, etc. We can also help you determine whether a damaged telecommunications system warrants replacement or if a cost effective repair is an option. In some situations, there is a combination repair/replacement option available, which will allow one to reuse some damaged hardware to attain an operational system (reusing handsets, cable infrastructure, etc).
Our experts are familiar with a wide variety of manufacturers and models of telecommunications equipment and can aid you in determining whether a claimed replacement system is considered an upgrade when compared to the damaged system. Further, we can identify the most cost effective path to achieve a pre-loss condition. Loss Solutions Group has worked with most major telecommunications system manufacturers in determining reasonable repair/replacement costs and the availability of repair parts and support.
Please contact Chad Campbell, LSG Managing Consultant, with questions or to discuss claims involving Telephone Systems at 866.899.8756 ext. 707 or ccampbell@losssolutionsgroup.com.