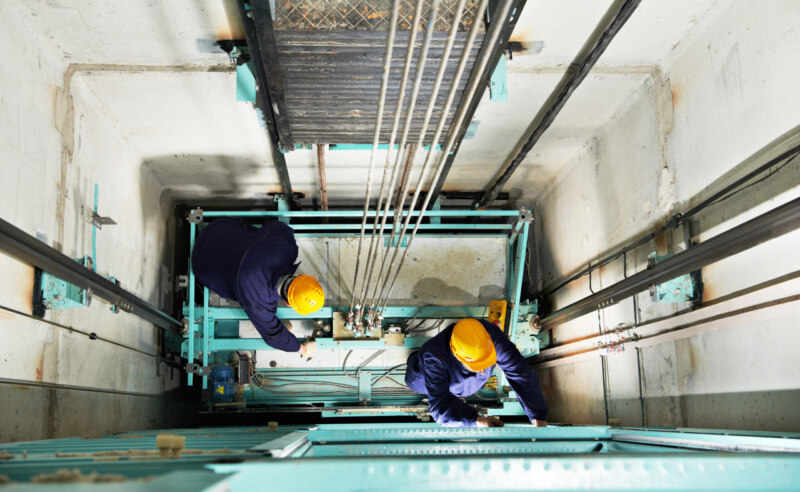 Elevator Repair vs. Modernization
by Derek Niederhelman, Managing Technical Consultant
June 7, 2022
While it is often assumed that elevators are a modern invention, the means of transporting humans, animals, or materials vertically have existed for over two millennia. History tells us that the first known elevator, controlled by human operators, was constructed circa 236 BCE, while electric elevators became more prevalent in the 1800s.
Modern elevators are complex systems involving numerous electronic and mechanical components.
A common request Loss Solutions Group receives from insurance industry professionals: Is this elevator repair quote within reason to return our insured to a pre-loss condition? Loss Solutions Group notes the header on the "repair" quote: ELEVATOR MODERNIZATION.
Is this a quote for a repair or a modernization upgrade? Often these two labels are used interchangeably by elevator vendors, though they have vastly different meanings. Several factors need to be considered when evaluating whether repair or modernization is the most practical and cost effective means to achieve a pre-loss condition.
An elevator's typical lifespan is twenty (20) to thirty (30) years. Regular maintenance, or lack thereof, can have a significant impact on an elevator's longevity.
Repair vs. Modernization
Industry experts recommend modernization services at the end of an elevator system's lifespan. The elevator modernization process will often include replacement of equipment that has not been directly affected by a loss event (water contamination, lightning damage, etc.). Wiring, hall fixtures, power units, door operators, and other subassemblies are often included in a modernization, though may not be required to achieve a pre-loss condition. Furthermore, modernizations will almost always require additional work that is not directly related to the elevator (i.e., HVAC, electrical, structural).
Elevator vendors may recommend a modernization when an elevator has incurred water contamination or electrical surge damage, though the elevator may often be reparable via replacement of component parts. Vendors will often submit a modernization proposal to their customer if the claimed elevator is near the end of its life cycle.
In some cases, damages may be severe and warrant modernization as a means to fully achieve a pre-loss condition. However, an elevator may oftentimes be returned to service sooner via a less complex repair. Several factors will determine which is the more reasonable path including the type and age of the elevator (hydraulic, traction, gearless traction) and availability of repair/replacement parts. Modernization could take months to complete, while repairs can often be made in one (1) to three (3) weeks.
What should you be paying for after an elevator suffers a covered peril?
Loss Solutions Group has decades of experience evaluating elevator claims and the expertise to assist you with your elevator losses.
Please contact Derek Niederhelman, LSG Managing Technical Consultant, with questions or to discuss claims involving elevators at 866.899.8756 ext. 731 or derekn@losssolutionsgroup.com.